Posted on May 4, 2017 by admin in Events.

The Coalition of Santa Monica City Employees is sponsoring one foursome in the upcoming Santa Monica Police Activities League Charity Golf Classic.* Monday, June 12, 2017 MountainGate Country Club Shotgun Start—10:30 a.m. Registration—9:00 a.m. If you are a golfer (any skill level) interested in playing on the Coalition Team, please submit your name & cell […]

Continue Reading... No Comments.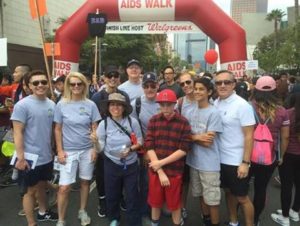 Posted on November 13, 2016 by CSMCE Administrator in Events.

Congratulations and a huge "Thank You" to the AIDS Walk LA participants and the Coalition Board! Together, we topped our fundraising goal of $3,000. We also had a wonderful Sunday morning strolling through downtown L.A., getting to know our coworkers better. It was a party on foot! We can't thank the following donors and walkers […]

Continue Reading... No Comments.